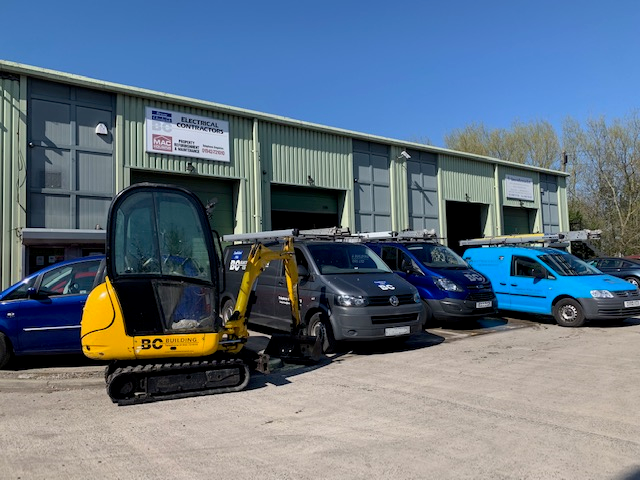 So who are we?
BC Electrical was established by Brian Chadwick in 1986. Back then he was supported by his wife answering the telephones and book keeping.
Whilst BC Electrical has since grown, the business has always remained a family run concern. Over the years we have employed up to 8 electricians, one of them being their son Matthew who joined in 2009. We also have 2 full time office support staff one of them being Heather their daughter who joined in 2015. His wife Allison still has an active role within the business covering busy days, holidays etc.
With over 30 years in the trade we can help you with all aspects of electrical and building needs. We specialise in bespoke refurbishment to ageing properties to transform them into 5 star developments.
As we continued to grow we moved into new premises in Ashton-in-Makerfield in 2004 which is a far cry from the back bedroom of 1986 – but the rates were cheaper back then!
Like/Follow our Facebook page 'BC Electrical and Building Contractors'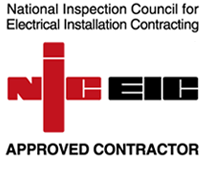 All of our engineers are fully qualified and work to the British Standard BS76.
We are a also a member of the National Inspection Council for Electrical Installation Contracting (NICEIC), this provides the reassurance of a comprehensive guarantee for all our work. NICEIC is the industry's independent, voluntary regulatory body covering the UK. It's sole purpose is to protect consumers from unsafe and unsound electrical work, maintain a roll of approved contractors that are assessed every year to check that their work meets the national safety standard.
Our strength is in managing and reacting to the electrical installation and maintenance needs of multi-site businesses. With our head office and control centre based in Ashton-in-Makerfield, we are able to keep travelling time to locations all over the North West of England to a minimum.